Place:Heritage Baptist Church519 N. 7th St.Upper Sandusky, OHTransportation availableFor Questions call 567-232-2395 or email vbs@heritagebaptist.us

Time:

Monday, July 25th
through
Friday, July 29th

6:00 P.M. Nightly

Friday, July 29th all families are invited for Family night. We will have the awards ceremony for the week and a cookout!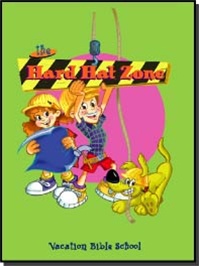 Hard Hat Zone VBS

Young lives are under construction every day. Choosing the right tools and materials can be tricky. Join us this week as we explore the doors to Biblical truths and enjoy all sorts of skits, stories, fun, and, most importantly, God's Word!


---
Bring your pennies for a penny offering each night! We will receive a penny offering each night to support a building project we have this summer.

---









We will have Bible stories each and every night. We will teach truths from God's Word and your children will be taught from the Bible.



---

We will play games and have crafts and activities for younger children, as well.

---